Skip To Content
Free shipping on U.S. orders over $35
FREE GIFT WITH ORDERS OVER $45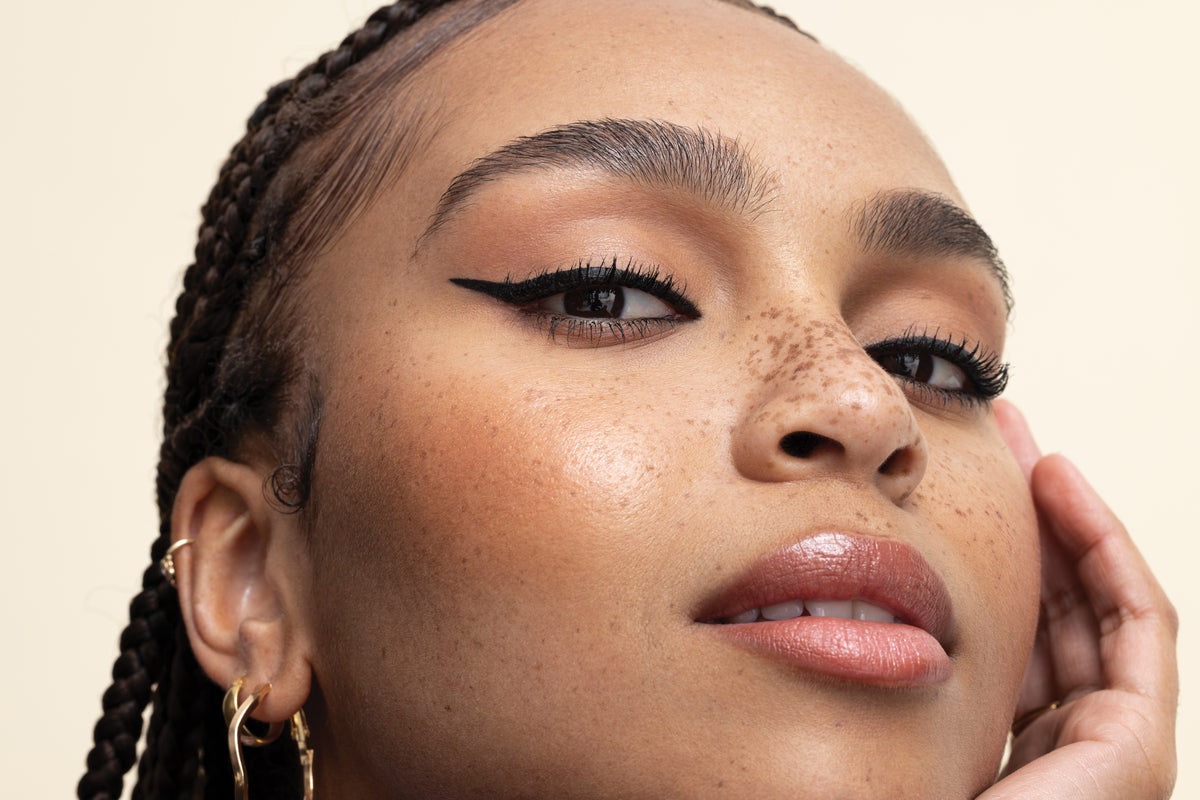 Eyeliner Tips for Different Eye Shapes
They say that the eyes are the windows to the soul, but those in the know understand that how you frame those soulful windows is equally important. The right liner has the power to accentuate your natural eye shape or help create the illusion of an entirely different silhouette.
A full face of makeup evens skin tone and contours the face, but that takes time. The right eyeliner plus a quick flick of the wrist and a few skillful swoops can result in a statement-making look that's great for work, play and anything in between in minutes.
There isn't a one-type-fits-all eyeliner because there are so many different eye shapes, including hooded, round, almond and downturned. That's why Milani has produced a variety of eyeliners for different needs to help you refine your look and give your eyes the prominence they deserve.
Eyeliner for Hooded Eyes
Hooded eyes need a long-lasting liner that can help create the appearance of lifting and opening up the eyes. You can do this by drawing the liner on your eye's upper rim, which will give you more space on the lid to apply eyeshadow. Or, use small strokes to subtly line the upper lid, which has the same effect of accentuating the lash line and shape without looking heavy-handed.
The skin's natural oils can smudge the liner, so you'll need one that's waterproof and sweatproof, like Milani's vegan-friendly Stay Put Infinite Eyeliner. The fine brush allows you to apply just the right amount of the opaque formula to create slender lines that lift contours without added bulk.
Alternatively, consider Milani's Stay Put Eyeliner, which is so waterproof you can go for a swim without worrying about it running. The all-in-one pencil has a built-in sharpener and a clutch smudger tool to help you soften lines as you create your look.
Eyeliner for Round Eyes
People with round eyes should opt for liners and application techniques that keep their eyes large and bright. Try drawing a long, horizontal line with a flick along the outer edge of the upper lash line, starting about a third of the way in. This draws attention to the outer corners, creating the illusion of width and drawing onlookers' eyes upward.
You can use either a liquid eyeliner or an eyeliner pencil to define and shape round eyes, depending on whether you're looking for a refined look or smokey drama. Apply a thin amount of the formula to the inner eye and more to the outer areas for strategic flare.
The Tank Eyeliner by Milani is an exceptional choice because its waterproof and transfer-proof formula means the vibrant black hue stays on all day. You can apply it with ease, without skips or bumps, and the one-of-a-kind tank keeps the contents fresh, so you can use up to 99% of the product.
Milani's Supreme Kohl Kajal Eyeliner is darker than black, creating a potent combination for all-day wear that retains its intensity. The pencil has a self-sharpening tip to ensure you can always create a daring look with absolute precision.
Eyeliner for Downturned Eyes
The trend for upturned or "fox" eyes has encouraged many people to use makeup to play with styles that may be a departure from their natural silhouettes. Change up the everyday beauty of downturned eyes by using your favorite eyeliner to generate a classic cat eye. It's a liquid eyeliner with a precise brush, so creating a fine line with a defined edge is a cinch.
First, line your upper lash line with short strokes so you can build to your desired intensity. Use your eyes' natural shape to decide where the flick will go, and imagine your lower lash line is extended so you can judge the flick's angle. Dab small dots to create the shape you want, then, when you're satisfied, connect them to link with your upper lash line.
For a bolder and more impactful look, work from the outer corner and apply a straight line with the liner, go upward to create the lift, then back down to draw a small triangle. Color the inside of the triangle, focusing on the outer lash line.
Eyeliner for Almond Eyes
If you have almond-shaped eyes, you have something in common with Beyonce, Mila Kunis and Zayn Malik. Almond eyes are symmetrical, which makes them versatile enough to let you play with different shapes and styles. You can also use any type of eyeliner, but if you're new or lacking confidence, try Milani's easy-to-use Eye Tech Extreme Liquid Eyeliner.
If you've been on TikTok lately, you've probably heard about the latest trend from Korea — puppy liner — a sort of inverted cat-eye look. The subtle downward curve draws attention to the outer lower lash line, rounding out the eyes for a cute and youthful look. 
To get the baby puppy look you'll need a waterproof liquid liner for easier application, like Milani's Stay Put Infinite Eyeliner. Without lifting your lids, draw a line away from the outside of your top lash line that follows its downward curve, but don't go past the crease. To make the wing the width you want, go straight across or connect from the bottom lash line.
GET 20% OFF YOUR FIRST PURCHASE WHEN YOU SIGN UP FOR OUR EMAIL UPDATES!
BE THE FIRST TO KNOW ABOUT NEW LAUNCHES, PROMOTIONS, AND MORE!