Skip To Content
Free shipping on U.S. orders over $35
FREE GIFT WITH ORDERS OVER $45
Get 20% off when you sign up for SMS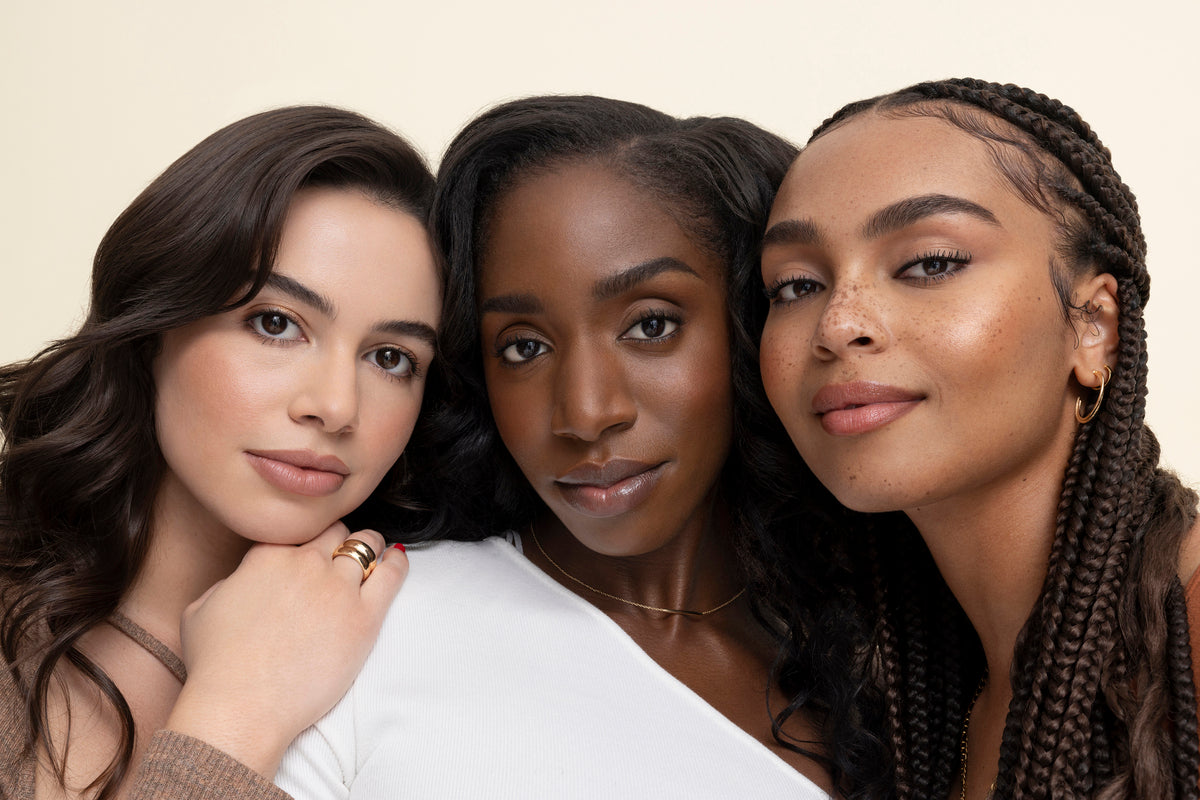 How To Apply Milani Cosmetics Concealer
When it comes to applying a flawless face of makeup, concealer is one tool you can't go without. Whether it's covering unsightly blemishes or minimizing under-eye circles, concealer is like magic in its ability to provide you with a perfect complexion.  
Knowing how and where to apply concealer is key to getting the best results. Strategic application will ensure your skin looks flawless without a weighty feel. Learn how to master the art of concealer, from choosing the right tone to professional application tips. 
How to Choose the Right Concealer 
Not all concealers are one-size-fits-all. Some offer light coverage, some are full-coverage and some are designed to be added to specific parts of your face, such as under your eyes. To achieve the best results, it's important to find the concealer that matches your skin tone and makeup goals.  
To find the best concealer for you, start by figuring out what your makeup goals are. For example, if you prefer a more natural look, a concealer that features light coverage will help you achieve a no-makeup makeup look without being too cakey. On the other hand, a full-coverage concealer is ideal for those who need a little extra help covering up blemishes.  
You can also choose a specially formulated concealer to enhance certain parts of your face. If you frequently find yourself suffering from dark circles, an under-eye concealer could be just the product to keep you looking youthful and well-rested. Color-correcting concealers can help cancel out redness, sunspots, and dark circles, depending on the formula you choose.  
Additionally, it's important to choose a concealer that complements your skin type. Those with dry skin may prefer a concealer with moisturizing properties, while concealer with a matte finish is ideal for those with oily skin.  
Before You Start 
To get the most out of your concealer, it's important to do the right prep work. Here are four steps to take before applying that will ensure your concealer looks flawless every time.  
Step 1: Start with a Clean Slate 
Avoid applying concealer to an unwashed face, as this can lessen its effects. Be sure to start with a freshly washed face, taking care to be extra thorough if you've already been wearing makeup.  
Consider exfoliating your face to leave your skin with a smooth finish. After exfoliating, apply moisturizer and sunscreen to protect your skin against UV rays and create the perfect base for your makeup.  
Step 2: Don't Forget Your Primer 
Primer is crucial to ensure your makeup lasts long after you've left the house. Apply primer after you've moisturized and before applying your makeup base to help your makeup stay in place. Primer is especially important if you're covering up blemishes or dark circles and a must-have for hot days to prevent makeup meltdown.  
Step 3: Apply the Right Base 
Next, even out your skin by applying the perfect base. Whether you prefer foundation, BB cream or tinted moisturizer, this step will help you determine where concealer is needed on your face.  
Step 4: Choose the Right Tool 
Brushes, fingers, and sponges are all tools you can use to apply concealer. Brushes will help you achieve a full-coverage look, while fingers can help you get concealer into the delicate areas of your face. Sponges are ideal for evenly covering unwanted blemishes and stippling the product for an airbrushed effect.  
Where to Apply Conceal + Perfect 2-In-1 Foundation + Concealer 
There are several areas you can apply concealer to your face. The under-eye area is one of the most common, as this can help you cover up unwanted dark circles. Additionally, blemishes can be covered up with a quick dab of concealer for a smooth finish.  
Concealer is also useful for brightening up areas of your face that may appear dull or hollow. Adding concealer to the bridge of your nose, just above your cheekbones or in the middle of your chin and forehead is an easy way to illuminate your face and give you an overall brighter look. The Conceal + Perfect 2-In-1 Foundation + Concealer is perfect for brightening and concealing in just one simple swipe.  
Final Steps + Bonus Hacks 
Concealer can do more than cover up blemishes. In fact, it's one of the most useful products for elevating your makeup to a professional level.  
After using an eyebrow pencil, pen, or pomade to shape and emphasize your brows, use concealer to clean up any messy edges. You can also use it to create fuller-looking lips or as an eyeshadow primer. When it comes to concealer, there are multiple ways to use it and level-up your beauty game.
GET 20% OFF YOUR FIRST PURCHASE WHEN YOU SIGN UP FOR OUR EMAIL UPDATES!
BE THE FIRST TO KNOW ABOUT NEW LAUNCHES, PROMOTIONS, AND MORE!