Skip To Content
Free shipping on U.S. orders over $35
FREE GIFT WITH ORDERS OVER $45
Get 20% off when you sign up for SMS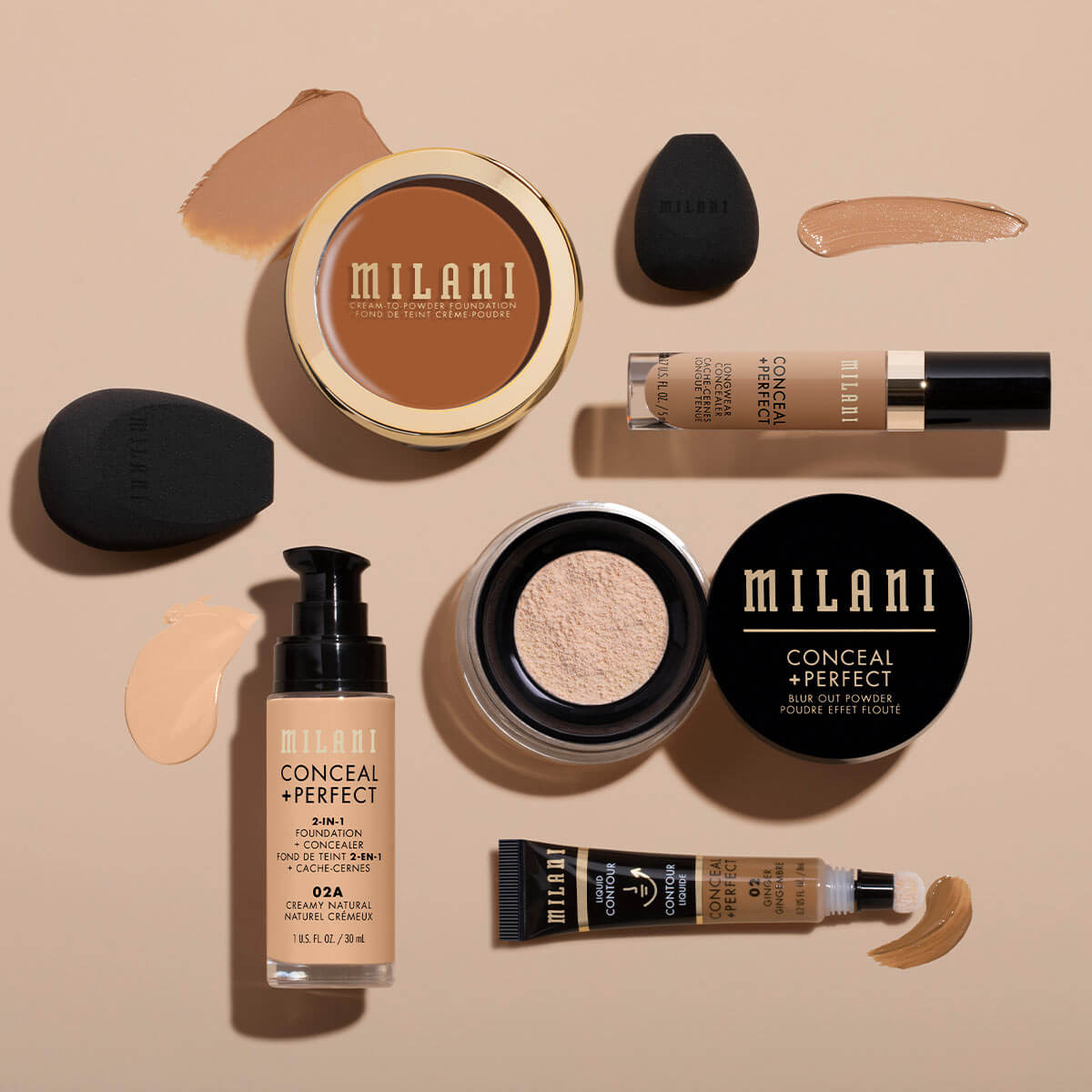 The holidays are a joyful time spent with loved ones but they can also be stressful, such as picking presents for those dearest. With the holidays so close, shopping time is scarce, so we've compiled some of the best makeup gift sets for your beauty-conscious friends and family. There's something for everyone in these kits, so we're confident you'll find an option that satisfies you and your favorite makeup aficionado too.
Flora Collection Kit
Do you know someone who likes to glam it up? Do they love a full face of makeup, some cut-crease eyeshadow, lips that hint at something more and lashes that make their eyes sparkle? Are they the glamorous friend who always looks ready for clubbing (and you wonder how they find the time)?
The Flora Collection Kit is what you're looking for because it's been put together for glam lovers who appreciate a full face of makeup. It contains medium and long lashes with perfect volume that are lightweight and easy to take off at the end of the day. They're also 100% vegan and cruelty-free, so you can wear them knowing no animal was harmed to make your eyes look even more alluring.
The kit also includes lip balm infused with shea butter that softly hydrates while hinting at just the right amount of pink. There's a choice of eyeshadow palettes that lets you fine-tune your gift for the friend who likes vibrant colors, nudes or something in between.
To complete the kit, Milani's Make It Last Flora Setting Spray locks in their look. It'll keep them looking fresh — night and day.
Getaway Glow Kit
Got a friend who's always on the go? Maybe they're a high flyer — a jet-setter — or someone whose job isn't so glitzy but still keeps them busy. They need a travel companion that helps them look great but doesn't overwhelm their tidy little clutch or bag.
Milani's Getaway Glow Kit is one of the best makeup gifts because it has what busy people need and won't strain your budget. It's also an ideal makeup present for someone who's going on holiday, because sun protection is at the core of this collection. This includes the SPF 30 sunscreen that smooths skin and extends makeup wear while also protecting skin from harmful UV rays.
The kit contains Glow Hydrating Skin Tint, which melts seamlessly into the skin and provides sheer-to-light coverage and a dewy finish that simply glows. Choose one of eight shades from Milani's renowned Baked Blush line to softly illuminate any type of skin.
Milani's Stay Put liner is sweatproof and water-resistant (great for the pool), and the pencil has a built-in sharpener for perfect lines every time. Finally, there's Make It Last Sunscreen Setting Spray to retain that flawless look and deliver SPF protection.
Most Loved Kit
Sometimes, we're not sure what the best makeup gift will be no matter how well we know the other person. Not everyone is a glam fan or a jet-setter, sometimes they're just — well — just hard to pin down. Milani hasn't forgotten them, so we've created a kit for people who just want to try the most popular products.
The Most Loved Kit brings together Milani's best sellers, products that are loved by women of all ages. There's the Conceal + Perfect 2-in-1 Foundation + Concealer for medium to full coverage. It's oil-free and comes in 45 shades. Of course, no best-loved kit is complete without Milani's Baked Blush, with its eight shades of finely ground powder, sun-baked on terra cotta tiles.
To give lashes volume, length and lift, there's Milani's Anti-Gravity Mascara, which won't smudge or clump and lasts for up to 24 hours. Masking imperfections while invigorating the skin is the job of Milani's Bright Side Illuminating Primer, while the Keep It Full Nourishing Lip Plumper temporarily volumizes lips with barely any sting. Finally, the kit includes the Make It Last Setting Spray to hold makeup in place, so your loved one doesn't become a restroom regular for touch-ups.
Blooming Beauty Lip Kit
We've covered the best makeup gift sets for glamorous friends, busy ones doing makeup on-the-go and those more comfortable with the bestsellers. That just leaves smaller gifts that suit your budget or are ideal as gift exchanges, like for Secret Santas.
Milani's Blooming Beauty Lip Kit is the answer. It's a trio of lip plumpers in varying shades that also volumize the lips. It starts with our Rose Butter Lip Mask, which softens lips as the wearer sleeps, using moisturizing ingredients to hydrate and condition overnight. Next, banish winter dryness and flaky skin using the included Rose Sugar Lip Scrub, which transforms lips as the product exfoliates and polishes.
Finally, there's the Rose Transforming Lip Balm, a fragrant concoction that seeks to nourish and protect even as it imparts a universally lovely shade of rose to your beautifully soft pout. Grab a kit for yourself and for a friend for luscious lips that'll follow you both all year long.
GET 20% OFF YOUR FIRST PURCHASE WHEN YOU SIGN UP FOR OUR EMAIL UPDATES!
BE THE FIRST TO KNOW ABOUT NEW LAUNCHES, PROMOTIONS, AND MORE!