Skip To Content
Spend $25 on eye, get a free shadow brush | Use code: HOLIDAY2
Free shipping on U.S. orders over $35
FREE GIFT WITH ORDERS OVER $45
Get 20% off when you sign up for SMS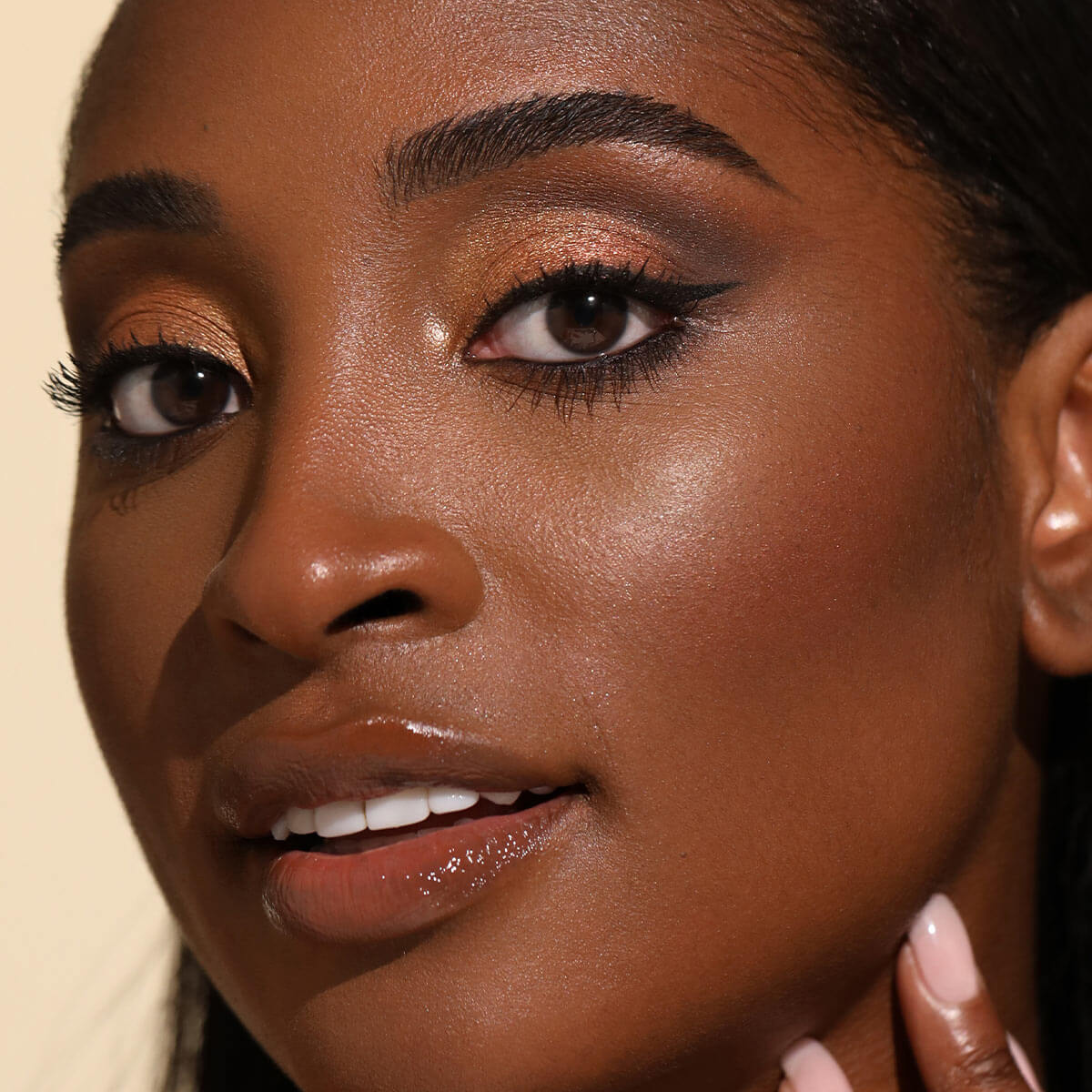 After summer's bold looks and bright colors, autumn offers a more subdued color palette. Trees shed their orange and brown leaves as the sky becomes overcast, and people start restocking their makeup bag with new hues to match that autumnal vibe.
Fall makeup trends tend to lean toward a combination of rich colors and natural, earth-inspired looks that pair well with your scarves, boots and sweaters. You can pose for selfies and delight your Instagram followers with just few basic tools, such as lipstick and eyeshadow. Or, go all out with jewel tones on your eyes and lips for a high-impact face that's sure to turn heads.
Milani Cosmetics offers everything you need to create fall makeup looks that are on trend but also uniquely you. Hit the pumpkin patch, take a hayride or relax in front of a bonfire knowing your makeup will lost from the monster mash through marshmallows and hot cocoa. Here are some of our favorite products we know you'll love for fall and beyond.
Graphic Liner
Graphic eyeliner frames your eyes with bold lines as if you drew them on with a marker. Makeup artists typically use black Milani eyeliner, but you can experiment with brown, navy and maroon. Just make sure the eyeliner is stark and visible against your skin.
Start on one side of your eye near the cornea and draw a thick line over your eyelashes. Sketch a wing on the other side of your eye. For extra definition, you can draw thin lines on the crease above your eyelid and the crease below your eye.
Alternatively, sketch dots underneath the wings or draw two lines: a diagonal horizontal line pointing out of the wing and another diagonal line that reaches the middle of the crease above your eyelid. This frames your eye with a triangle shape.
Apply eyeshadow above the eyeliner for a burst of color. You can paint a line of eyeshadow across the top of your lid, leaving blank space underneath, or shade your eyelid down to the eyeliner.
Red and Brown Lip
A red and brown lip offers a subtle take on your favorite red lipstick. You can pair this shade with brown, tan and gold eyeshadow and black or dark brown eyeliner. Milani Color Statement Lipstick offers multiple reddish-brown colors ranging from muted pink to dark maroon.
Consider your skin tone as you choose a lipstick color. If you have fair skin with cool undertones, look for a shade with hints of green, blue or violet. Fair skin with warm undertones pairs well with pink and orange. For darker skin tones, choose reddish-brown lipstick with shades of tan and dark brown.
Milani Color Statement Lipstick features vitamins A and C to nourish your lips throughout the day. The creamy formula suits both natural and heavy-makeup looks.
Bright Eyeshadow
Mix up your fall makeup looks with bright eyeshadow. Vibrant colors can cheer you up during the winter blues and encourage you to break out your boldest jewelry. Draw attention to your eyes with your favorite shade, or use different colors on your upper and lower lids and blend them together.
Milani Gilded Eyeshadow Palettes offer bright, natural pastel and earthy shades with eye-catching hues, such as violet, yellow and forest green. Show off your confidence with shimmering eyeshadow. For a more reserved look, apply a matte shade or a neutral glittery color.
If you're new to eyeshadow, use a delicate brush or carefully apply it with your ring finger to paint your eyelids without smudging.
All-Neutral Lips and Eyes
Natural looks create the appearance that you're not wearing makeup at all. This look has visible makeup, but you'll use neutral hues that lightly enhance your features. Matte shades blend into your skin to make it appear healthy and fresh. You can add a touch of color afterward or keep it all-neutral.
Start with a Milani lip liner, then blend in lipstick that's a shade or two lighter or darker than your lips. Popular hues include pink, nude and brownish-tan. Complete your look with brown, nude or tan eyeshadow. Add a dash of black eyeliner if you want to make your eyes pop.
Lots of Blush
Apply lots of blush to make your cheeks look pink and healthy. Some blushes have warm undertones that fit the autumn theme. Blush can also make an audacious look even brighter or add color to a neutral style. Use a Milani powder blush for easy application, or apply a liquid blush that blends easily into your face.
Pinch your cheeks in the mirror and see the color that appears to find your ideal shade. If you have fair skin, apply powder lightly so your glow doesn't look artificial. Use a glittery blush if you want to give your skin a subtle shine, or stick with the classic matte.
Simple Natural Look
Simple, natural makeup is one of the key beauty trends for 2022. Follow these steps to highlight your natural features:
           

Gently exfoliate your skin to remove impurities and create a smooth, even base for your makeup.

           

Moisturize your face to relieve oiliness and dryness, leaving your skin soft and plump. 

           

Apply primer to get your skin ready for foundation and hide small imperfections, such as blemishes, scars and large pores.

           

Blend liquid or powder foundation into the primer to complete your look. Make sure your foundation matches your skin's warm, cool or neutral undertones so it looks natural.
When you're done, you can leave your makeup as it is or add a touch of color with Milani eyeliner, mascara, lip balm, liquid eyeshadow and product bundles.
Pair these looks with brown sweaters, gray jeans, muted orange coats, gold jewelry and other pieces in your autumn wardrobe. Browse Milani Cosmetics' skincare products to prep and nourish your skin before you apply your fall-inspired makeup.
GET 20% OFF YOUR FIRST PURCHASE WHEN YOU SIGN UP FOR OUR EMAIL UPDATES!
BE THE FIRST TO KNOW ABOUT NEW LAUNCHES, PROMOTIONS, AND MORE!