Skip To Content
Free shipping on U.S. orders over $35
FREE GIFT WITH ORDERS OVER $45
Get 20% off when you sign up for SMS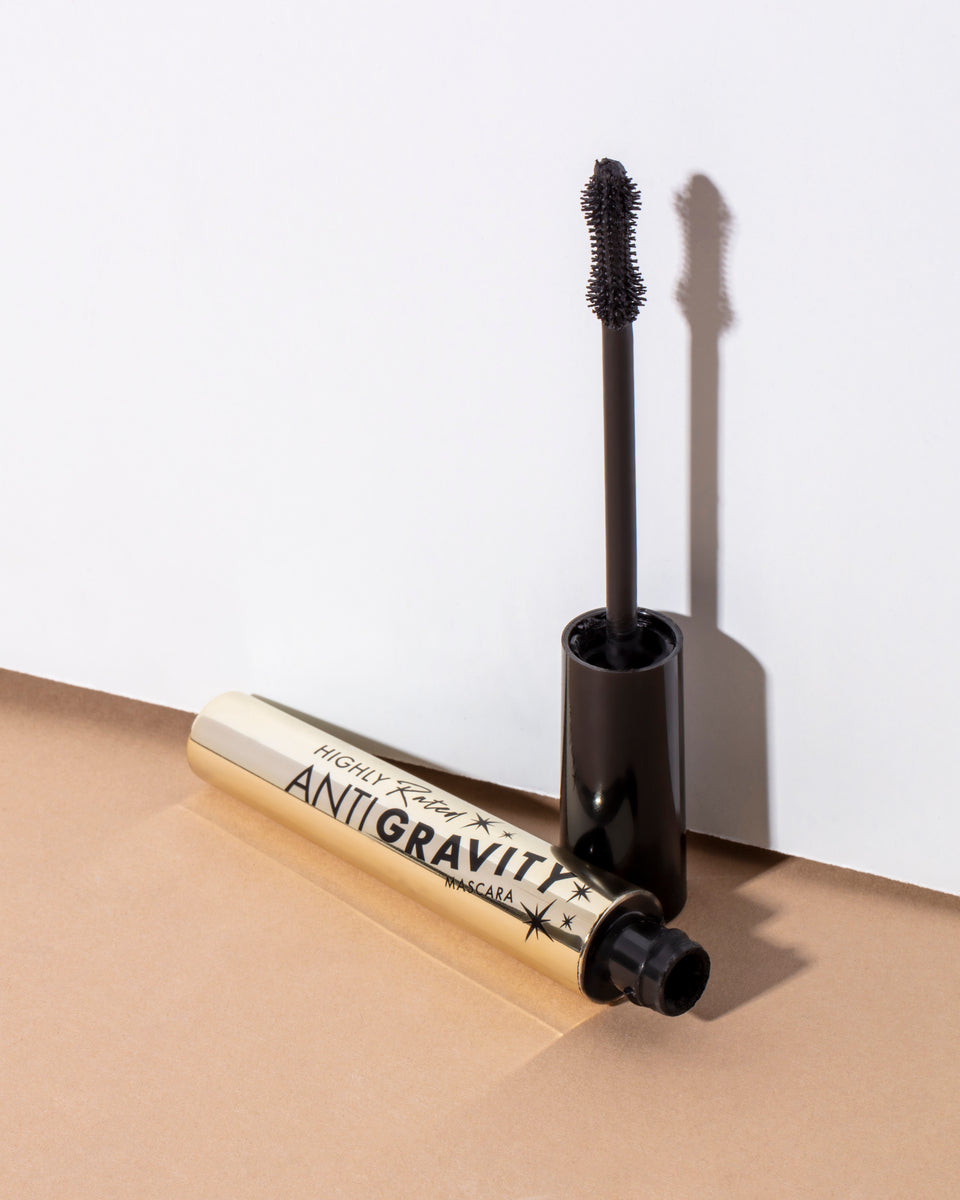 Best Mascara for Short or Thin Lashes
The use of makeup dates back thousands of years. Ancient Egyptian women used a mix of kohl and precious ointments to enhance the appearance of their eyes, and modern-day consumers still pursue that same bold look. While the Egyptians were clearly leaders in makeup trends, today's products do an even better job of creating the effect of larger eyes and more vivid eye color, two classic beauty traits.
Though genetics, medication side effects, and the natural aging process can affect how long, thick, and dark our natural eyelashes may be, there are some easy and very effective ways to work with nature and achieve the look  you desire. Here are four of the best mascaras and serums you can add to your makeup bag to help you look and feel your best.
Highly Rated Anti-Gravity Mascara
You'll find the best mascaras for short lashes in Milani's comprehensive eye makeup range. The aptly named Highly Rated Anti-Gravity Mascara is a boon for women wanting lengthier, fuller lashes. Consumer surveys found that more than 90% of product users were instantly impressed by increased lift, volume and length of their lashes after application.
Milani's carefully considered approach to using ethical and high-quality ingredients has produced an intensely dark black mascara that thickly coats each lash, holding firmly for up to 24 hours. Organically based elements, including castor oil and plant and fruit waxes, make a non-clumping yet firmly holding coating resistant to smudging.
A stylish hourglass brush makes the application of the mascara almost effortless. The brush bristles encourage the lift and separation of each lash while layering the mascara. With just one coating, the length and thickness of your lashes are immediately enhanced. 
Focused on healthy, non-toxic and environment-friendly ingredients, Milani's Highly Rated Anti-Gravity Mascara is a product you can feel comfortable using or even gifting to a friend. It's cruelty-free and 100% vegan, too, making it a sound choice for makeup aficionados interested in curating a collection that honors their values.
The Waterproof One Mascara
Looking for the best mascara for short lashes that can also withstand wet weather, sweat and other smudge-prone conditions? Milani's The Waterproof One Mascara ticks all those boxes and more.
High-performance waterproof polymers are incorporated into the cosmetic, improving the mascara's tendency toward long-lasting, smudge-free wear. The mascara's waterproof qualities are confirmed by consumer studies, with 91% of users agreeing with its smear-proof resistance. As well as being rainproof, it's also teardrop-proof if you're having an upsetting day or often find yourself laughing until you cry with  your BFF.
With an intense, deep black color, The Waterproof One evenly coats your eyelashes in a hard-to-miss hue while rapidly providing increased length and fullness and staying clump-free. As the best mascara for short, thin lashes, you won't have to worry about reapplying during the day or night, as it readily holds up to 24 hours.
Travel Size Highly Rated 10-In-1 Volume Mascara
Here's an excellent mascara you'll find indispensable as part of your makeup kit when traveling for work or vacationing. Highly Rated Mascara gives a deep black thick coating, just one reason it continually finds itself at the top of the list of best mascaras for short lashes. With little fuss, you can quickly blacken, lengthen and volumize your eyelashes for the right amount of drama for work, school or even a night out.
Milani's craftily designed applicator, the Elite brush, takes our proprietary formula even further. The bristles lift and separate lashes as the mascara glides onto the entire length of each lash, pushing the mascara right to the roots. Doubling of lash thickness, increased curling, lifting and volumizing are immediately seen with just one layer. More than 90% of users agree they experienced these results, showcasing the efficacy of Highly Rated Mascara in real-life situations.
Made using a plant-based formula, Milani's mascara is also alcohol and perfume-free and has no potentially harmful parabens.
Highly Rated Lash & Brow Serum
If you're after more help than even the best mascara for short, thin lashes can provide, then a high-quality serum may be the answer. The Milani Highly Rated Lash & Brow Serum improves the length and thickness of eyelashes with regular use. It can also enhance eyebrow thickness if needed.
The serum is applied with the included applicator, helping eliminate drips and increasing accuracy. It's usually applied at night, drying quickly, and you can sleep knowing your pillows will be mess-free. The best results are achieved with daily use.
A stunning 100% of consumers reported improvement in the length and volume of their eyelashes when using this serum.
So what is the best mascara for short lashes? Depending upon your circumstances, the Milani products described here will increase the length and volume of eyelashes. So if you're traveling, facing inclement weather or looking for a day-to-day product, at least one of these items will suit your desired look and your lifestyle. 
GET 20% OFF YOUR FIRST PURCHASE WHEN YOU SIGN UP FOR OUR EMAIL UPDATES!
BE THE FIRST TO KNOW ABOUT NEW LAUNCHES, PROMOTIONS, AND MORE!