Skip To Content
Free shipping on U.S. orders over $35
FREE GIFT WITH ORDERS OVER $45
Get 20% off when you sign up for SMS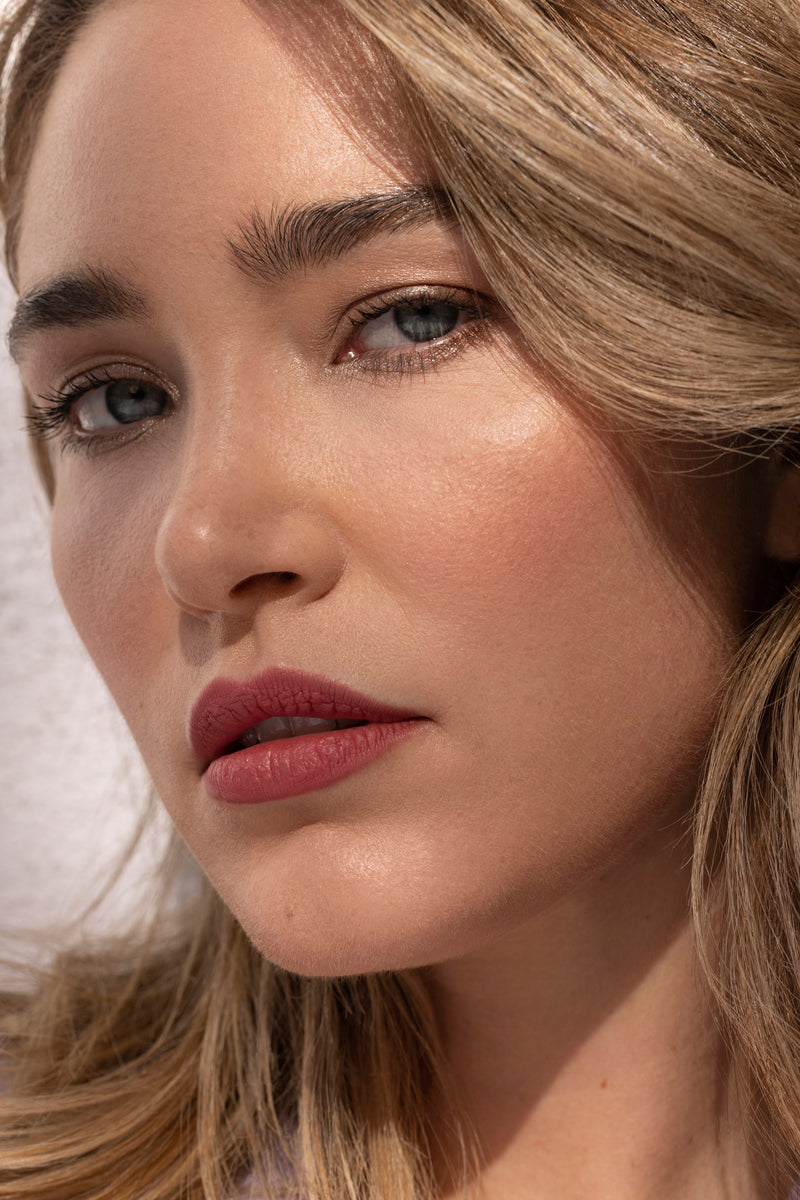 How to Find the Best Makeup Look for You
If the number of makeup options sometimes makes your head spin, you're not alone. Maybe you're one of the many who end up leaving the store with the same foundation, blush, eyeshadow and lipstick every time. If so, you have many more options than you think.
We'll cover how to find the best makeup look for your unique facial features and whatever adventures you have planned. Finally, a guide that takes into account what you love as well as items well worth discovering, all assembled with  you in mind.
Identify your skin tone and undertones
Skin tone refers to your skin's surface color, which can be light, medium or dark. To identify yours, wash your face, wait for it to dry, then look in a mirror under natural light. Your jawline's color is the best guide, because it's usually less susceptible to color changes and it's where you'll do the most blending. This is the shade you'll be matching.
You'll also need to match the undertone. This is the subtle color beneath the surface that never changes and is described as cool, warm or neutral. Check out the color of your veins in natural light to find the undertone. Blue or purple suggests a cool undertone and green or teal is warm. If you're unsure, your undertone is probably neutral.
Once you know your skin tone and undertone, choosing the coloring options should be easier. These include color-correcting formulas to neutralize complexion irregularities and concealers to mask imperfections. You'll also have to decide whether you want light or full coverage.
Choose foundation based on your skin tone 
Choosing the right makeup for you starts with foundation. If you're not sure of the level of coverage you need, choose something light, because it's easier to build it up than to remove a heavier product. If you're after something that will last all day, you should consider a full-coverage foundation.
When you find a foundation you like, test it on your jawline — it should appear to fade into your skin if you've chosen the perfect color. Test it under natural light and allow a couple of hours before deciding, as sunlight and your skin's natural oils can cause color changes.
Pinky beige and neutral foundations blend well with sallow skin with yellow undertones, while golden beige and shades of brown complements olive and dark skin colors. Remember, your skin tone is seasonal, so don't assume what worked in summer is good for winter. Skin type factors in, too, with a dewy-finish foundation best for normal/dry skin, a matte finish for combination/oily skin and a satin finish for mature skin.
You may also have to consider a concealer to correct some imperfections. Choose one that matches your skin tone evenly, and go for one or two shades brighter for under the eyes.
Choose blush based on your skin tone
Blush makes your face look warmer and more alive — even a little bit younger. It shouldn't be confused with bronzer, which makes the face look tanned or sun-kissed. Like foundation, blush should match your skin tone to complement your look. 
Milani has a line of blushes that match a range of skin tones. If you have lighter skin, consider Rose Blush or Peach Baked, while bolder shades, such as Rose Powder, blend well with dark skin. For medium or olive skin with warm undertones, try Cheek Kiss Blush or Peach Cheek.
Blush applied to the cheeks also softens the appearance of cheekbones and makes the face look rounder. But if you want a more angular look, apply it slightly lower and toward the outside of your cheeks. If you're going for this look, don't blend toward the nose, as this will give your face a more rounded appearance.
Choose eye shadow based on eye color
Once you've found the right foundation for your skin tone, hidden imperfections with a concealer and applied blush, your next step to perfection is eye shadow. This can be tricky, since your choice must complement both your eye color and complexion as the best makeup for you always should.
Warm hues, like gold and orange, bring out the beauty of blue eyes because these colors contrast startingly with the coolness emanating from the irises. If your eyes are green, consider pink or purple shades, as the red undertones illuminate those eyes and add a warm glow to the face. Cool shades, like gray and deep plum, bring out the seductiveness of chocolate- and coffee-colored eyes, as does navy blue and brown.
Unless you're looking for a singular look, choose the same eyeshadow color for both eyes. Your eyeliner and mascara should also complement your eye color, and you don't always need to choose black. Try gold with blue eyes, bronze with green and purple with brown.
Choose lipstick based on skin tone and type of event
Lipstick can change moods, whether it's instilling confidence at work or desirability at a club. As a result, it's not just skin tone that you'll need to think about when choosing a color but also where you'll be when you're wearing it. 
Milani's lipsticks make statements. Bold and bright colors look captivating against darker skin, especially on nights out, whereas nude colors work better during the day, particularly in the office. If your skin tone is lighter, you may want to consider lighter colors that won't contrast harshly with your skin, while nude colors are best for the daytime.
If you want to make your lips appear fuller, try using pearlescent or metallic lipstick, as these will shine and give the illusion of depth. Using a lip pencil can also make lips look bigger. Go no more than 3mm out from the lip line, and then use the same color of lipstick.
GET 20% OFF YOUR FIRST PURCHASE WHEN YOU SIGN UP FOR OUR EMAIL UPDATES!
BE THE FIRST TO KNOW ABOUT NEW LAUNCHES, PROMOTIONS, AND MORE!