Skip To Content
Free shipping on U.S. orders over $35
FREE GIFT WITH ORDERS OVER $45
The Perfector Duo Blending Sponges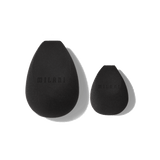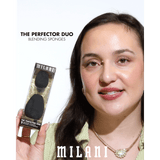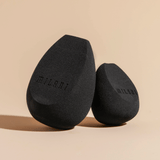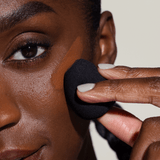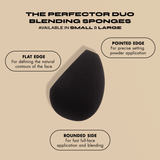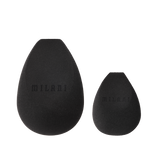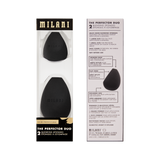 It takes two! Meet the Perfector Duo Blending Sponges: a multi-tasking, non-disposable sponge pair for flawless makeup application. The custom-designed, multi-sided sponges effortlessly blend liquid, cream and powder complexion products. The standard size sponge is designed for flawless full-f... More
---
Why you'll love it
It takes two! Meet the Perfector Duo Blending Sponges: a multi-tasking, non-disposable sponge pair for flawless makeup application. The custom-designed, multi-sided sponges effortlessly blend liquid, cream and powder complexion products. The standard size sponge is designed for flawless full-face makeup application, while the smaller, mini sponge allows for targeted and precise blending in hard to reach areas, like under the eyes and around the nose. The one of a kind shape guarantees a seamless and streak-free finish.
Both sponges include three distinct sides:
• Rounded side: For fast, full-face application and blending
• Flat edge: For defining the natural contours of the face
• Pointed edge: For precise setting powder application
How to apply it
For best results with liquid and cream formulas, activate sponge with water and apply damp. Squeeze out any excess water before using with makeup.

For best results with powder formulas, apply with a dry sponge.
---